Contact Details
Dr
.
Richard Howey
Newcastle Univers
i
ty
International Centre for L
i
fe
Central Parkway
Newcastle upon Tyne
NE1 3BZ
United K
i
ngdom
Tel no: (
+
44) (0)191 241 8692
Email: richard.howey@ncl.ac.uk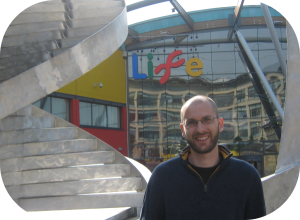 Welcome to my website!
I am a Research Associate working with Prof. Heather Cordell, focusing on the development of statistical genetic software for the research community available on the GNU General Public License.
Research Interests
Previous work includes the estimation of parental and child genetic effects based on genotype data from different pedigree structures. The use of genotype data from the parents as well as from the subject in question allows the estimation of complex genetic effects such as maternal genotype effects, maternal-foetal interactions or parent-of-origin (imprinting) effects. Software (EMIM/PREMIM) is now available.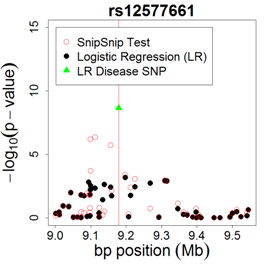 My interests are mainly concerned with genome-wide association studies (GWAS) and related problems, particularly the development of statistical and computational methods with accompanying software.
Previous work has included the analysis of multiple genetic loci that are in linkage disequilibrium, see figure left.
Recent work involves the use of Bayesian networks to identify possible causal relationships between measured biological variables.
My work also includes writing useful software programs to help perform various genetic analyses, such as the MapThin software which helps with linkage analysis by thinning map files.