BBC Radio 3 Public Engagement Event at Sage (March 2017):
We collaborated with BBC Radio 3 to ask: How does music affect our perception of time? First Ryan Calmus wrote some original classical music pieces played at different tempos and either in a rigid (metronome) or more natural rhythm. Click on the next picture to take a listen online. Without peeking at the time bar see if you can guess how long the music lasted!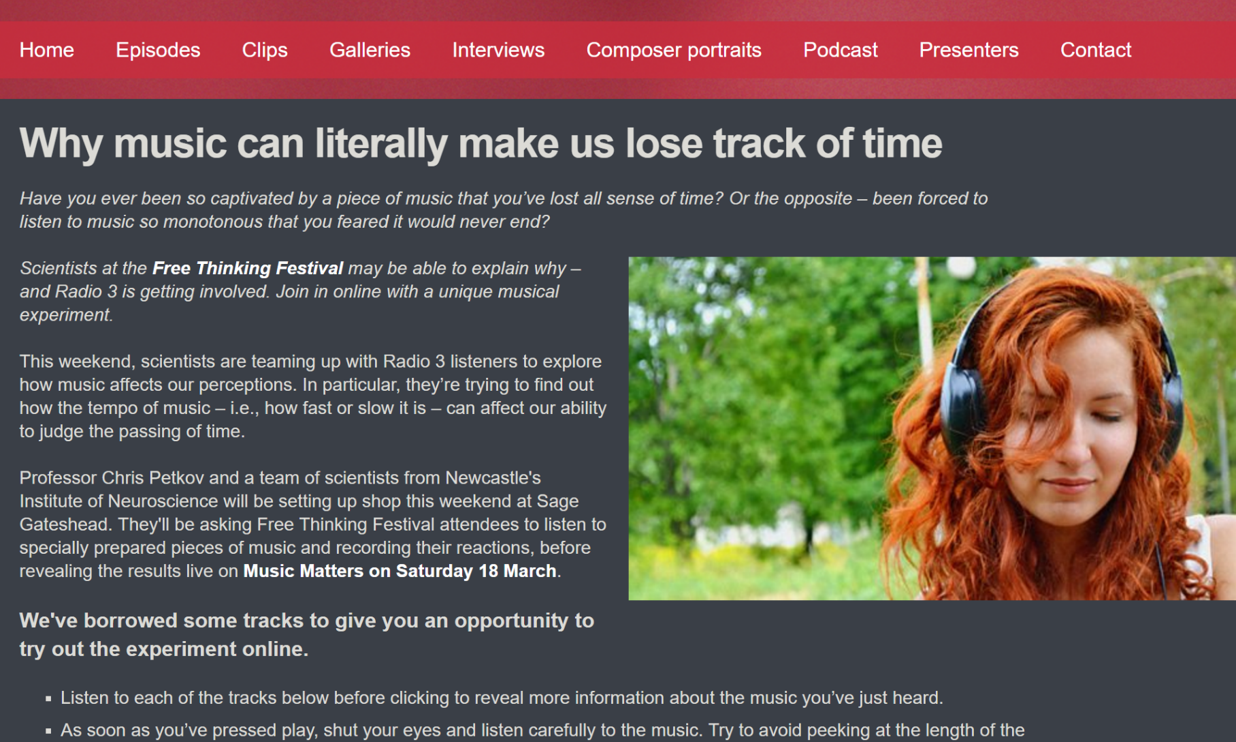 Public Music Experiment: Then as part of the Brain Awareness Week and the Free Thinking Festival at the Sage (March 17-18th) we ran a public musical experiment where over 100 people participated, listening to one of the musical pieces and taking our survey.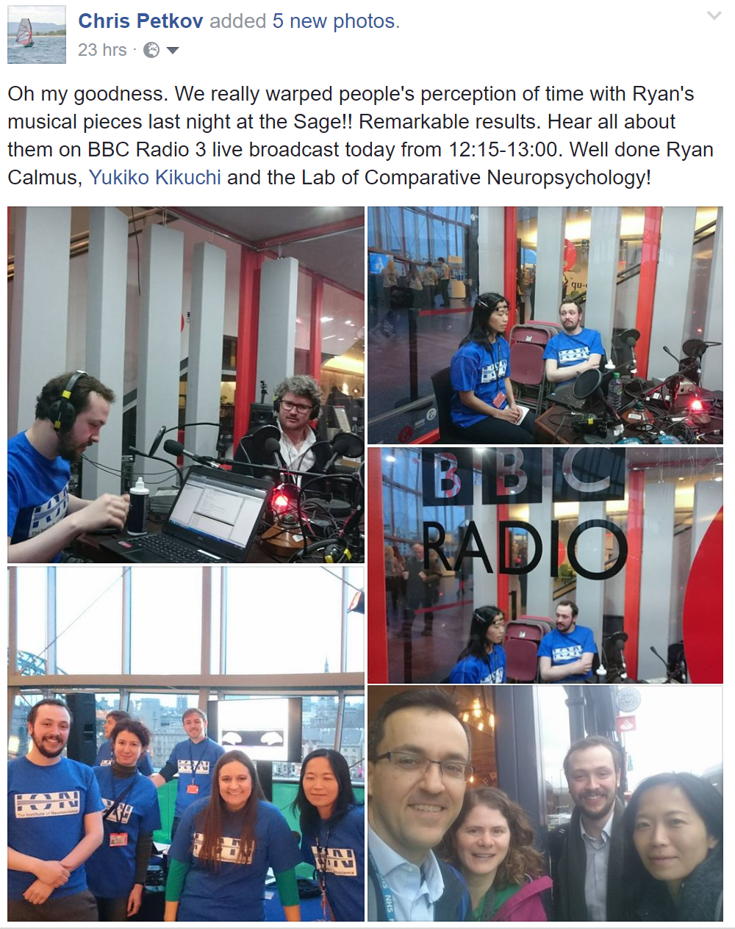 Outcome live on radio: Ryan, Yuki and Chris discussed the outcome of the music experiment live on BBC Radio 3 with Tom Service and musical guest Kate Romano. We even used an EEG headset (or an octopus cranial device as Tom Service put it) where Yuki controlled sound with her brain! Click on picture to listen to the show: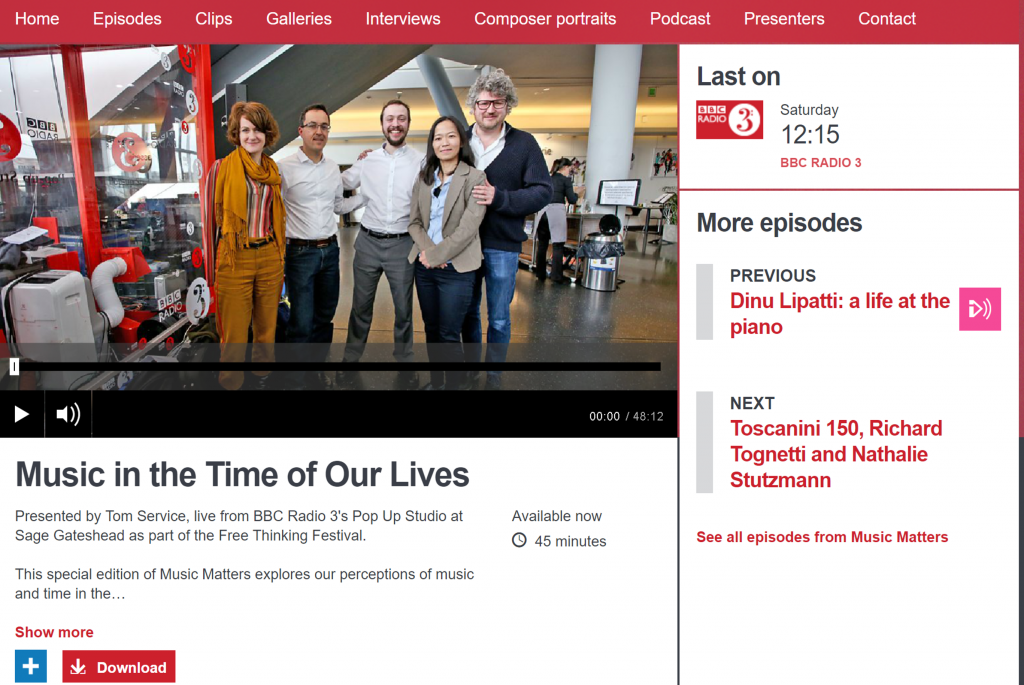 http://www.bbc.co.uk/programmes/b08jf6s8#play
How does sound or music affect your life? Contact us and let us know.