The interiors of stars and planets are often subject to double-diffusive instabilities, because temperature diffuses much more rapidly than either momentum or chemical composition.  Near the cores of massive stars and giant planets, a stabilizing vertical gradient of composition can inhibit thermal convection, but may still allow a type of double-diffusive convection known as "semi-convection".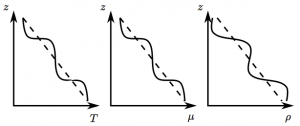 Under certain conditions, a semi-convective region can spontaneously develop into layered convection, which leads to an enormous increase in the transport of heat and composition (Wood et al. 2013, ApJ, 768, 157).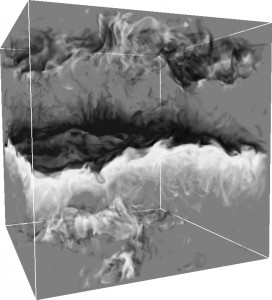 My research concerns the transport of heat and composition through layered convection, and its impact on the internal structure of stars and planets.