Ongoing Projects
(1) EPSRC [EP/P033148/1; 2018-2021]


Dr N Srinil is PI & Consortium Lead of 'MUltiphase Flow-induced Fluid-flexible structure InteractioN in Subsea applications (MUFFINS)'.
Co-PI: Prof O Matar & G Falcone; Co-I: Prof C Pain, Dr D Swailes & A Cammanaro.
(2) Royal Society [IEC/NSFC/181370; 2019-2021]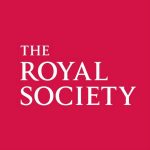 Dr N Srinil is PI of 'High-Fidelity Modelling & Experiment of Combined Internal/External Flow-Induced Vibrations of Complex Structural Geometries', partnered with Dr Y Bao at Shanghai Jiao Tong University through International Exchanges Award [China/NSFC].
Completed Projects

PI: 'Advanced Analysis & Design Tools for VIV of Offshore Structures', partnered with National University of Singapore & University of Sao Paulo, funded by the Scottish Funding Council.
PI: 'On-Bottom Stability Analysis of Subsea Cables for Offshore Wind Applications', funded by SSE, SPR & Technip.
PI: 'Analysis Tool for Offshore Jackets Supporting Wind Turbines in Deep Waters', funded by SSE, SPR & Technip.
PI: 'Connecting Jackets with Piles for Offshore Wind Turbines', funded by SSE, SPR & Technip.
PI: 'Subsea Cables & VIV', funded by Scottish Power Renewable (SPR).
PI: 'SuSy – Surfacing System for Ship Recovery', funded by EU-FP7:Transport.
Co-I: 'Performance of VIV Suppression Strakes', funded by Balmoral Offshore Ltd.