I am a Reader in Cosmology and part of Applied Mathematics at Newcastle University, deputy lead for our Theoretical Cosmology group, and member of the Observational Astronomy research group. I am co-leading the Euclid Consortium Additional Galaxy Clustering Probes work package, active in Euclid Higher-order weak lensing statistics and the LSST Dark Energy Science Collaboration higher-order statistics topical team. I am deputy director of the NUdata STFC Centre for Doctoral Training in Data-Intensive Science for Astrophysics in collaboration with Northumbria University.
GREAT NEWS: I was offered an ERC Starting Grant 2022 (worth ~1.5 million EUR) for my project "Probing cosmic large-scale structure beyond the average", which will run between 2024-2029 and include three postdoc positions!
I'm co-organising a Workshop on "New Strategies for Extracting Cosmology from Future Galaxy Surveys" happening in Sexten (Italy) in July2023 – please have a look at the webpage.
My research group:
Alex Gough (PhD student, since September 2020) 
Beth Gould (PhD student, since September 2022)
Dr Lina Castiblanco Tolosa (STFC-funded PostDoc for project on projected 1-point statistics, since October 2022)
Carolyn Mill (PhD student in the STFC CDT, from September 2023)
I am regularly offering PhD projects at Newcastle University, in particular for the Robinson Cosmology studentships recruiting in 2022-2023 and the NUdata Centre for Doctoral Training in Data Intensive Science for Astrophysics, see the Job page and links for more details.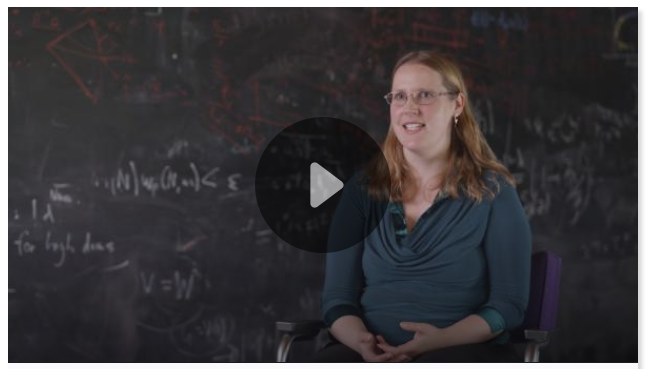 I am very excited to have been part of the 'Universe Unravelled' Series filmed at Cambridge that is now available on Discovery+, the streaming channel of Discovery Channel UK.
Before coming to Newcastle, I was a Research Associate in the group of Paul Shellard at The Stephen Hawking Centre for Theoretical Cosmology in Cambridge and a Research Fellow at Fitzwilliam College (2017-2019). Earlier, I was a PostDoc at the Delta Institute for Theoretical Physics in the group of Enrico Pajer at Utrecht University (2015-2017). I finished my PhD in Theoretical Cosmology in 2015 at the Ludwig-Maximilians-University in Munich, supervised by Stefan Hofmann.
Together with Ulrike Böhm, I am running the facebook page 'Physikerinnen' for female physicists. Every week, we highlight an excellent women in physics (from student to professor) as 'female physicist of the week'. I am committed to making a positive contribution to EDI in academia and supportive of underrepresented groups including women, BAME, LGBTQIA+.

If you want to learn more about me and my research, see some interviews and press releases