Radiosynthesis and Preclinical Development of PET Imaging Agents for Cancer Detection
My research interests are embedded in the multidisciplinary field of translational cancer research with special focus on the development of new radiopharmaceuticals to assist in the diagnosis, characterisation and treatment of cancer.
Specifically, my research focuses on:
Explore this site to discover exactly what we do!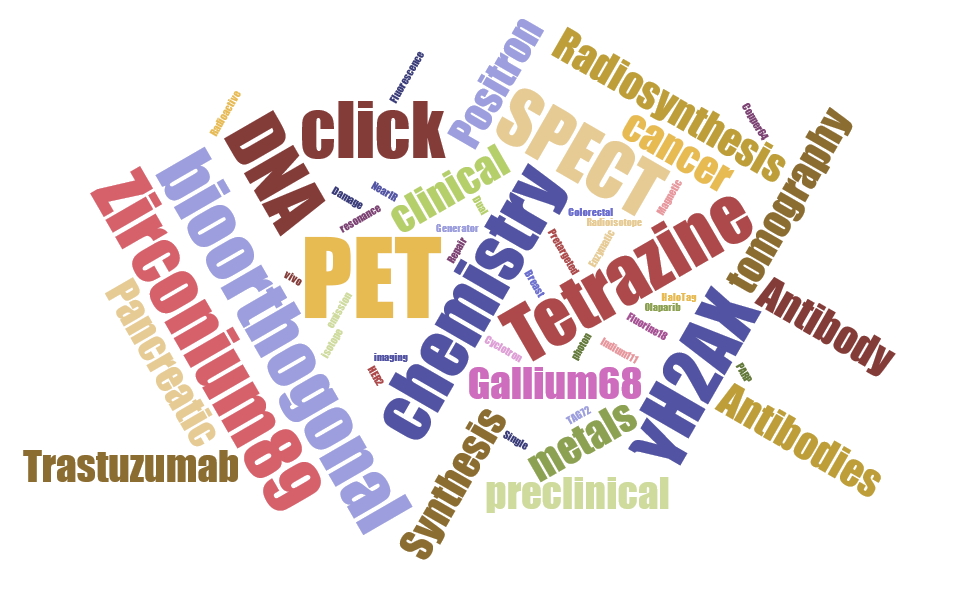 A word-cloud compiled from recent JCK article abstracts – a good indication of what we do!